Conference overview and organization
Israel Strategy Conference
Israel Strategy Conference
The Israel Strategy Conference (ISC) is a voluntary initiative, not affiliated with any institution, aimed at promoting aca
demic excellence and advancing the field of strategic management in Israel. Towards this end, ISC invites highly prestigious keynote speakers, subjects paper proposal submissions to a very strict double-blind review process, and offers the prestigious ISC Best Paper Award which carries a $1,000 cash value.
ISC provides an opportunity for scholars to exchange ideas and advance their research in strategic management and related fields such as entrepreneurship and international business. ISC is held every two years and is hosted by different Israeli universities on a rotating basis.
ISC was founded by Niron Hashai, Dovev Lavie, and Ithai Stern, with the help and advice of Avi Meshulach, Zur Shapira, and the late Avi Fiegenbaum. The first conference was held December 2007 in Jerusalem, with more than a hundred participants from all over the world. Over the years, the conference has grown to over 160 attendees. 
ISC offers a variety of opportunities to get involved, including special session organizers, keynote speakers, panelists, presenters, discussants, volunteers, and sponsors.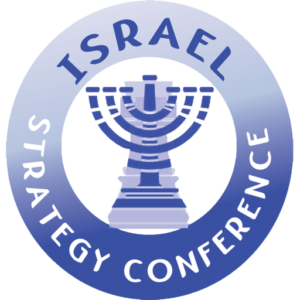 Email us at [email protected] for more information about these opportunities.
Organizing Committee
Advisory Committee
Conference Committee
Organizing Committee
Advisory Committee
Conference Committee
Distinguished scholars speaking at ISC 2022
Keynote Speakers
Bruce Kogut
Russ Coff
Keynote Speakers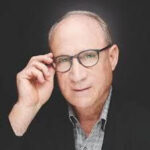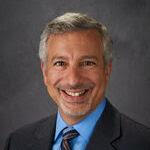 UNIVERSITY OF WISCONSIN-MADISON
Bruce Kogut
Russ Coff
Doctoral Consortium
ISC will be holding its annual Doctoral Consortium (18/12/2022). The world of research is all about communicating with a community of scholars with overlapping interests. Doctoral consortia are most valuable in providing an intimate setting for a cohort of doctoral students to get to know each other and meet senior scholars in the field. The ISC Doctoral Consortium aims to offer such a setting for Ph.D. students interested in conducting cutting-edge research in strategy and related areas.
The consortium is organized by Adam Kleinbaum (Dartmouth) and Annamaria Conti (University of Lausanne) and features an international panel of senior faculty members.
The Consortium is comprised of three components:
Current and future themes in Strategy: panelists will present their views of emerging "hot" topics in the general management field, and students will be invited to suggest ideas and jointly speculate how they may play in the wider audience of strategy research.
Getting published in top journals: a panel discussions aimed at conveying to students some proven techniques of (1) framing research questions, (2) research design, (3) packaging, (4) dealing with editors and reviewers.
Thesis Development workshop: a select group of doctoral students will have an opportunity to present their research and receive guidance and commentary from senior faculty. Selection for this workshop is highly competitive. Students admitted to this program will receive a 50% discount on the ISC registration fee (the doctoral consortium will be offered at no charge to all attending students).
If you have questions regarding the doctoral consortium, please contact Adam Kleinbaum ( [email protected] ) and Annamaria Conti ( [email protected] ).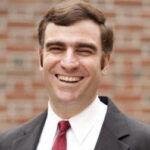 TUCK SCHOOL OF BUSINESS AT DARTMOUTH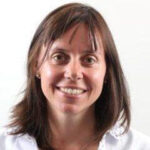 HEC UNIVERSITY OF LAUSANNE
Reichman University, Herzliya
Venue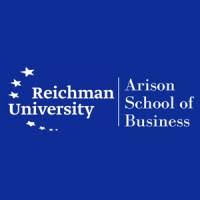 About Arison School of Business
The Arison School of Business strives to prepare future business leaders and executives for the modern business world and it's constantly shifting challenges. The program is innovative and is continually updated to reflect new developments in business education and the global arena. It is designed and taught by experienced and internationally regarded faculty members who have lectured at the world's top universities. They bring the best and latest in international education and a strong commitment to teaching excellence.
About Reichman University
Reichman University offers undergraduate and graduate programs, including PhD programs in social sciences and computer science, with a strong research output. Our interdisciplinary research is renowned world-wide in both competitive grants and publications. We have over 150 tenure-track researchers across 10 schools with more than 30 research centers, labs and institutes, working on over 100 active grants and projects annually. 
Reichman University is an active member of various international research consortia, for example the Law Schools Global League, which brings together 25 leading law schools from around the globe; the ALEUESS consortium of leading European social science universities; and the McDonnell International Scholars Academy, which includes universities from 19 countries that are committed to excellence in education and research and to international collaboration to encourage groundbreaking research projects.
Over the last five years, Reichman University has participated in more than 40 consortia – numerous national funding agencies, Horizon2020 research groups, ERC projects, and COST Actions.
Herzliya
Hebrew University, Jerusalem, 2007
Tel-Aviv University, Tel Aviv, 2008
Ben Gurion University, Be'er Scheva , 2009
Technion Israel Institute of Technology, Haifa, 2010
Tel-Aviv University, Tel Aviv, 2012
Hebrew University, Jerusalem, 2015
Technion Israel Institute of Technology, Haifa, 2017
AOM Tel Aviv (ISC + IOBC), Tel Aviv, 2018